It's a new year, and at Writing Bloc we're taking the opportunity to set some intentions for 2019, both as a group and individually as writers. Expect Writing Bloc to grow throughout the year as we continue to find additional ways to support the writing community. We checked in with a few of our contributors on what their goals are for 2019. Also, don't forget to check out Becca's Writers as Readers Challenge.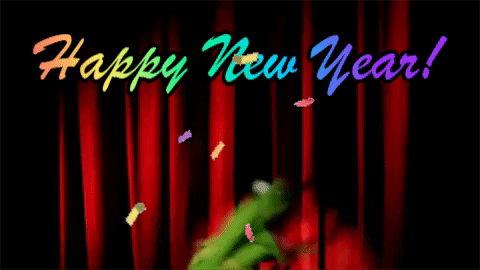 Becca's 2019 Writing Resolutions
My writing resolutions are to finish the edits for
Rock of Ages
, do a second draft of my second novel or draft a third, and read– a lot. The edits bit is hard since it depends on pleasing someone else. It's not something entirely in my control. And I know it will be hard to pull myself away from
RoA
to focus on something else but I'm sure it will also be refreshing. I learned last year how important keeping up my reading habit is for improving my writing, and I'm upping my goal to 24 books this year.
Having three big goals is a bit overwhelming, so I'm really just pushing myself to work every day, even if it's just a little bit. I think (and hope) that if I just keep going, I'll get to everything.
Cari's 2019 Writing Resolutions
At the end of 2018, I learned that my adjunct professor gig for spring 2019 was going to a doctoral student. While I hope to be teaching again in the summer or fall, I'm trying to look at this as an unexpected gift of time. I am on my third draft of
How to Remember,
and I'd like to turn that in during the first quarter of the year. I'm also finishing the first draft of my second novel,
The Enigma Variations.
I signed up for a "Book in a Week" challenge – actually, that's next week! So we'll see how many words I can knock out then. I'm looking forward to editing another anthology with Writing Bloc as well. On a personal note – I'm kind of a workaholic, with a plate that's more than full most days. My goal is to be easier on myself this year, leaving some space for discovery and wonder.
Jacqui's 2019 Writing Resolutions
2018 was a big year for me as a writer. My first novel The Seclusion hit shelves, I completed NaNoWriMo in November, I started co-hosing WordPlay Radio in Asheville NC, and I teamed up with five of the most authentic, amazing people I've ever met to play a hand in starting Writing Bloc.  From beginning to end, 2018 felt like a whirlwind. A positive whirlwind, but still one that left me struggling to remember what routine looks like. In 2019 I would like to slow down, and bring more intention to my writing. I am going to aim to read every day for ten to twenty minutes before I begin to write, and write by hand every day. I'm easily distracted…. sorry let me log off of twitter here and finish this thought…. and I find that when I write by hand the words flow more easily. On a personal note, I'm also going to strive to cut down on the whole caffeine addiction thing.
Michael's 2019 Writing Resolutions
After allowing myself a good reflection on 2018, I realized that it was an enormous year that started with struggles but finished strong (I've detailed it somewhat in my most recent blog post). The reason I finished strong was thanks to gathering a great group of positive friends and influences around me with Writing Bloc. Thus, my first resolution is to keep that momentum going. I will stay heavily involved in Writing Bloc and push this thing to be as big and helpful to other writers as I can make it. Of course, my major writing goal is to finish my novel, The Man Who Stole The World, and I'm pushing myself with that already. Otherwise, I will continue to read a ton, write even more, and push away the negative. 2019 will be a great year, I have no doubt.